Ladycrow Gossamer Silk Scarf in Gift Box with small Pewter Scarf Ring
FBADFBR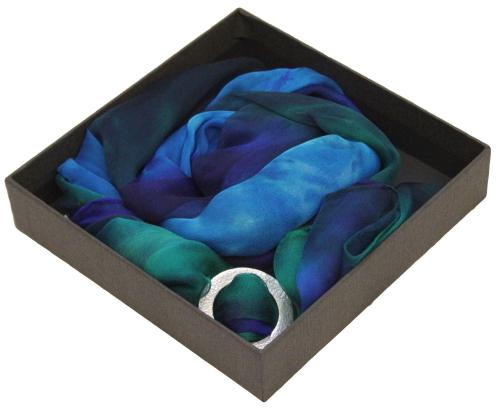 Women's silk scarves. Hand dyed and hand rolled hems. Scottish made. We ship worldwide.
Colour
Fuschia (0) Aqua (0) Flamenco (0) Foxglove (0) Mulberry (0) Waterfall (0) Woodland (0) Lagoon (0) Breeze (0) Orange Parrot (0) Carnation (0) Green Parrot (0)
Find ideas for presents and buy online.
Need inspiration? – We're the ideal shop to browse for birthday and Xmas presents, mother's day and father's day gifts.  With a NO-QUIBBLE RETURNS POLICY you can buy our gifts online with peace of mind and simplicity.
Checkout our Facebook page facebook.com/additionslichfield or follow us on Twitter @additionslich